Explore California's most southwestern State Park
Located within the Tijuana River National Estuarine Research Reserve, Border Field State Park sits in the very southwestern corner of the United States, 15 miles south of San Diego. This important wildlife habitat, comprised of sand dunes and salt marshes, gives refuge to critically threatened and endangered birds such as the Western snowy plover, the California Least tern, and the light-footed Ridgway's rail.
ALERT: Effective August 20, 2023: Border Field State Park will be CLOSED due to cross-border flow event from the rainstorm. The roads and trails may be flooded with sewage contaminated water and mud. Out of precaution and public safety, the park is closed to hiking, biking, equestrian activity and vehicles until further notice.
Please note: There is no access to Friendship Circle from Border Field State Park. Friendship Circle is operated by the U.S. Customs and Border Protection.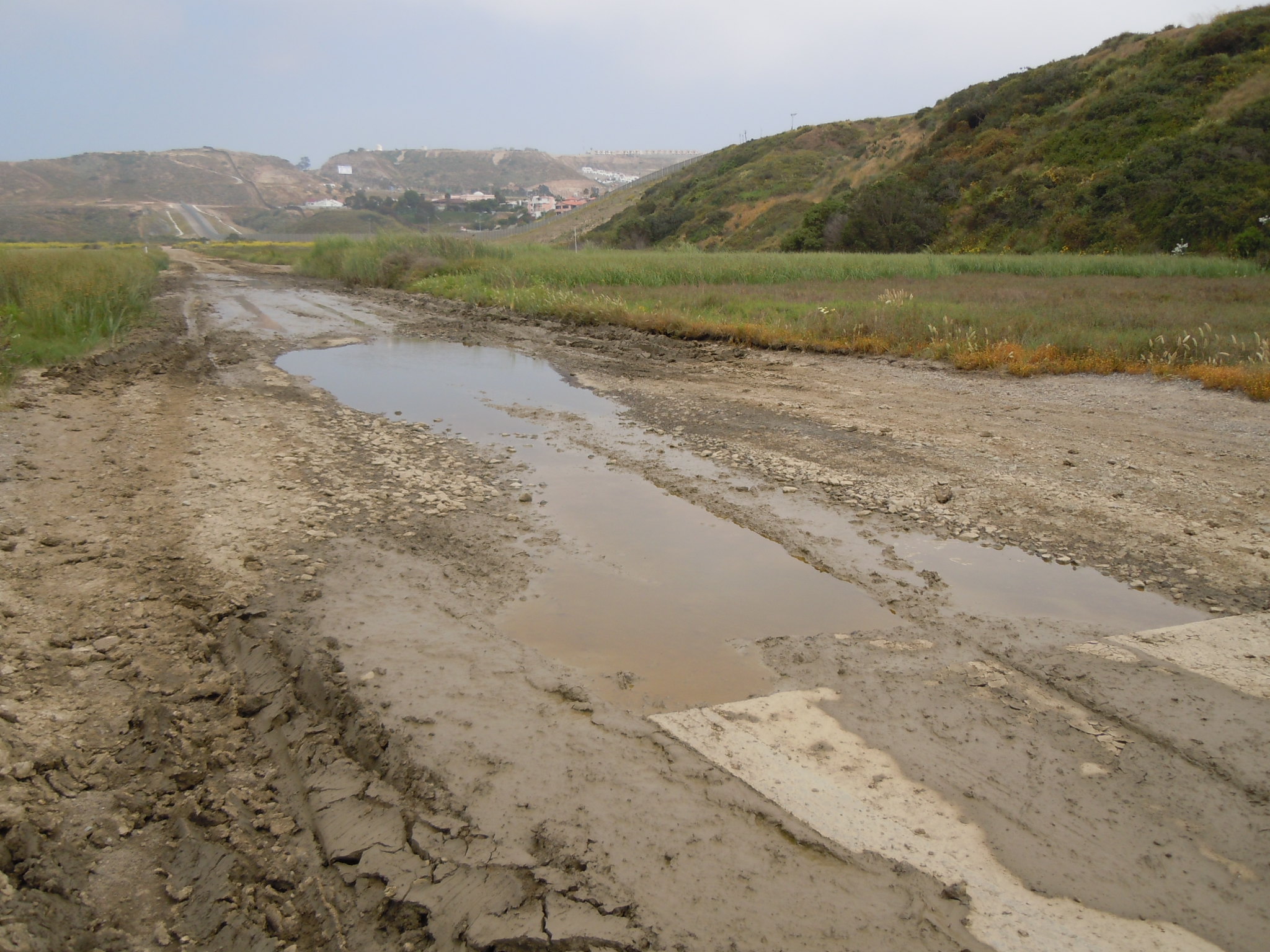 Day After Labor Day - October 31
9:30a.m. to 6:00p.m.
November 1 - April 14
9:30a.m. to 5:00p.m.
April 15 - Day before Memorial Day Weekend
9:30a.m. to 6:00p.m.
Memorial Day Weekend - Labor Day
9:30a.m. to 7:00p.m.
1500 Monument Rd.
San Diego, CA 92154
This 4 acre picnic and parking area is within Border Field State Park, at its southwest corner. It is the most popular destination in the park due to its views of the estuary and the ocean and its proximity to the international boundary with Mexico.
Border Monument at Friendship Circle
Friendship Park was once a portion of the Monument Mesa picnic area but is now wholly within the "Border Infrastructure Project," owned by the federal Department of Homeland Security (DHS). The Park is a circle around the 19th century monument that memorializes the starting point for the land survey that established the 2000-mile border between the United States and Mexico. It has been a popular destination for people meeting up (through the fence) with friends and relatives in Mexico. Customs & Border Patrol agents now manage public access to the U.S. side of Friendship Park during specific times, allowing limited numbers of people.
Generally, the U.S. side of Friendship Park and the Bi-national Garden are open to the public year-round on Saturday and Sunday from 10:00 a.m. - 2:00 p.m. Any document verifying legal residence in the U.S. (e.g. Driver's License) is sufficient to gain access to Friendship Park.
Please note, Friendship Park is currently closed. For current information, please contact the Border Patrol Public Information Office: 619-216-4182.
History of Border Field State Park
The Treaty of Guadalupe Hidalgo was concluded on February 2, 1848, officially ending the U.S./Mexico War. In 1850, delegations from both countries began surveying the boundary at this location. Border Monument number 258 can be viewed from Monument Mesa, however there is no close access because it is now behind two border fences. You can still see the bunkers which were leftover from World War II.
The following rules and regulations are for your own safety and to protect the plants and animals that live in this Reserve. More information can be found in our Sharing the Park brochure.
Dogs
For the safety of the Park's threatened and endangered birds, dogs (only on leash) are allowed only atop the Monument Mesa picnic area. Therefore, only when the road is accessible to public vehicles (when the road is not flooded).
No harassing or disturbing wild animals
This is prohibited by state and federal laws.
No collecting
Shells, rocks, wood, plants or animals. As a State Park, all features are protected. Please don't dig, collect, break or in anyway disturb the natural and historic features found in Border Field State Park. Help us save them for future generations to enjoy. And, anyhow, it's against the law.
Special Events and Group Visits.
A Special Event Permit is required for any company, society, organization, or group of persons (including schools) greater than 25 individuals. Any group that has alcohol or catering is required to have a permit for any size group. Contact ; school groups should contact the Education Department.
Open to vehicle traffic on Saturday and Sunday. Weather permitting
Take exit 2 – Dairy Mart Road. Head Southwest on Dairy Mart Road. Dairy Mart Road will curve right onto Monument Road. Turn right (West) on Monument Road until you reach the park entrance.
Head East on Imperial Beach Blvd (it will become Coronado Avenue in Imperial Beach). Just before you reach the freeway, turn right onto Hollister Street. Continue down Hollister until you reach Monument Road. Turn right (West) on Monument Road until you reach the park entrance.